Private Residence Mosk, Russia
Viero's expert paint team led the interior finishing work for a private residence in Moscow, Russia. A simple and linear design characterized the main rooms of the house, which required an additional touch of elegance and personality.
 In particular, the project involved decoration of the ceiling and embellishment of the entire residence with style and grace.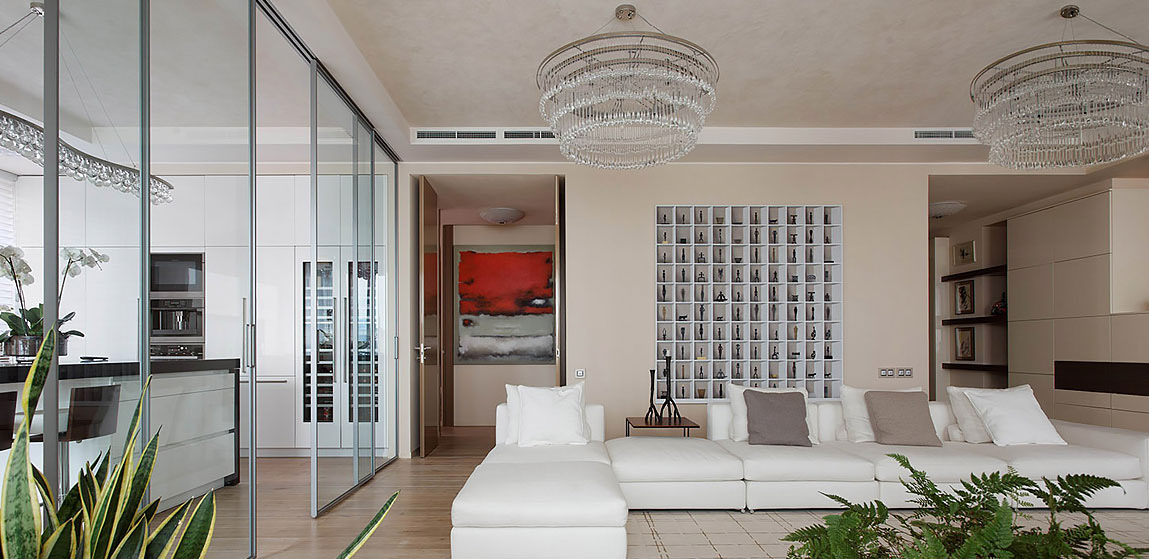 Viero used Silk textured paint which added an element of refinement and elegance to the ceiling finishes, thanks to its soft and sinuous characteristics.
The overall look achieved, therefore, is that of an ethereal and delicate environment, which acquires value by virtue of the refined details that cover the ceiling.
We are here to take care of your exclusive decor paint and coating requirements. Write to us with your inquiry in the contact form below and one of our dedicated specialists will shortly get in touch to discuss your project.
Thank you for reaching out to us. Someone from our team will respond to your request shortly.