Viero's application team led a challenging project for a private residence in Krasnodar, Russia which required decor enhancements for its compact room spaces. The challenge was to retain the softness and aestheticism of the room decoration whilst simultaneously organizing and making the space clutter-free and functional.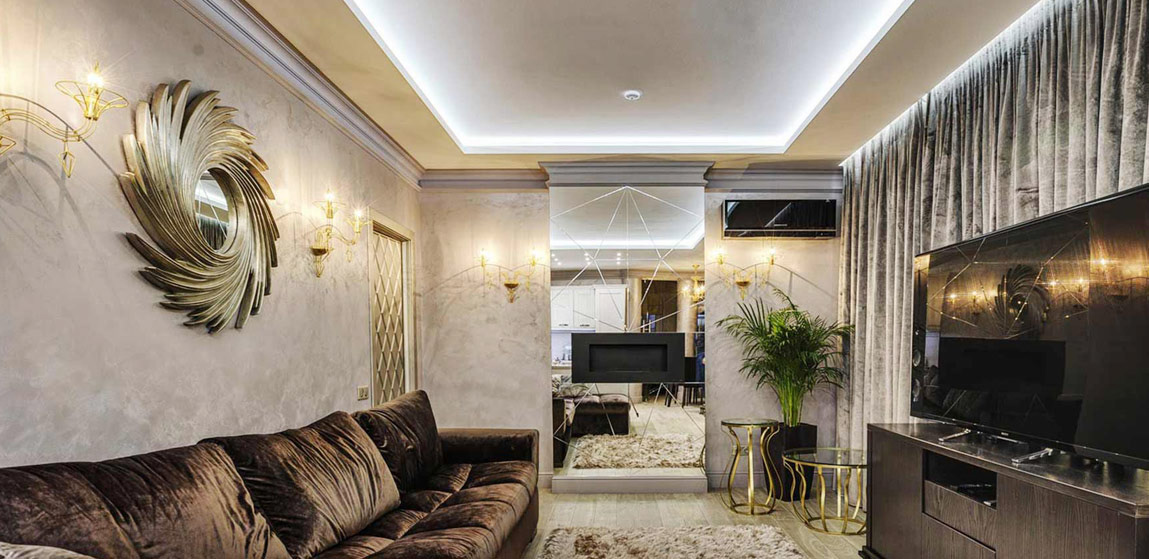 Art Deco was thoughtfully selected by the application team for decorating the room colour. Viero's Allure decorative paint played a major role in creating the atmosphere, setting the tone for each room, with gold and silver reflections effects.
Products used: 
Verylux–Simone, Allure 
We are here to take care of your exclusive decor paint and coating requirements. Write to us with your inquiry in the contact form below and one of our dedicated specialists will shortly get in touch to discuss your project.
Thank you for reaching out to us. Someone from our team will respond to your request shortly.