Cinnamon Kitchen Restaurant, Oxford, UK 
Viero led the decoration work for the Cinnamon Kitchen restaurant, located in the city of Oxford. Cinnamon Kitchen is a very luxurious restaurant, testifying to the fact that restaurants continue to transcend the boundaries of interior design today. In fact, customers experience dinner as a culinary experience, which goes far beyond the food served.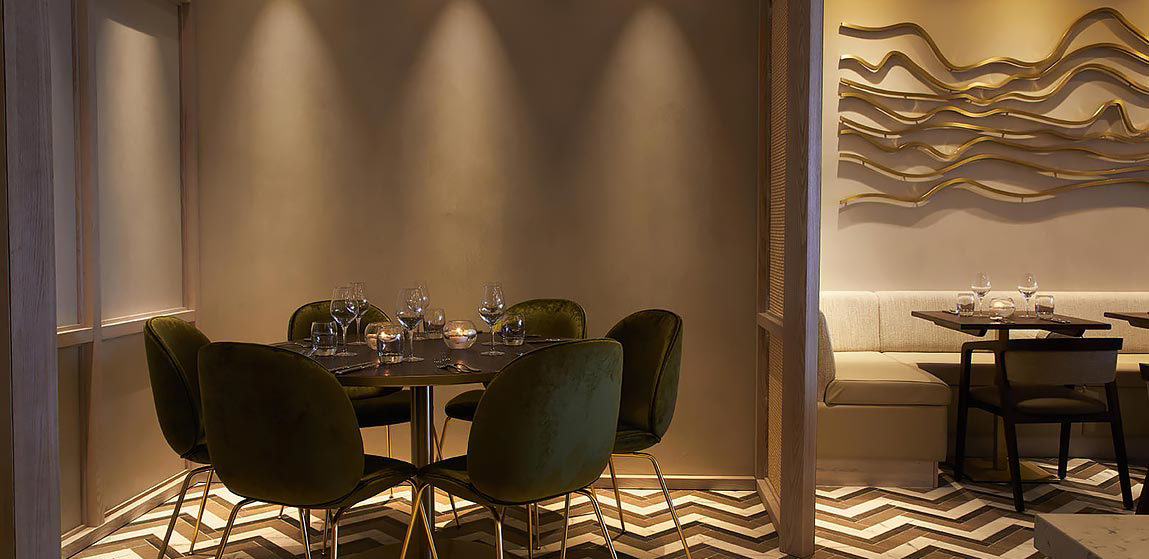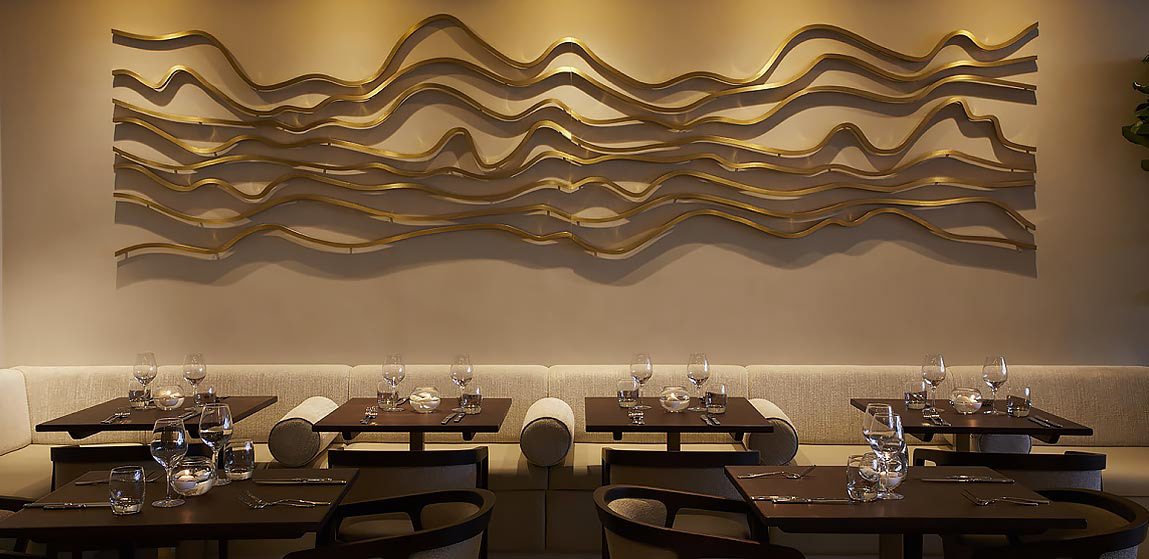 Cinnamon Kitchen is famous for serving modern Indian food with a touch of British flair. This has resulted in a growth of our commitent in this sector, seeing numerous restaurants eager to give their diners a special treatment, from the moment they walk through the doors of the premises to refresh themselves. After all, it's the first impression that matters.
The architect who took charge of the project requested a decorative plaster that was perfectly in harmony with the environment of the dining room, where an attempt was made to create a relaxing atmosphere during all hours of the day.
To highlight the offer of fine dishes, the applicators of Viero chose the lime-based plaster Marmorin Sand for the interior decoration, on the occasion of the inauguration of the restaurant.
Products used:
Marmorin Sand, Lime Based Plaster.

Let us know about your decorative paint requirements. We have a dedicated and experienced specialists who are trusted by our valued clients for their expert and reliable service.
Thank you for reaching out to us. Someone from our team will respond to your request shortly.